Just hang in there with me. It's gonna get better soon. I promise. As I mentioned yesterday, last week was seriously crazy. James was out of town which meant I wallowed my way through each day, quite unable to keep my focus on any given task. (Oh...and the car broke down for the second time in a two week time span...fun times...)
Thursday I grabbed the newest cookbook from my shelf, the one my dear friend Amy gave me for Christmas, and baked up some granola.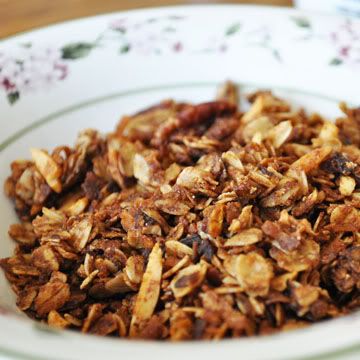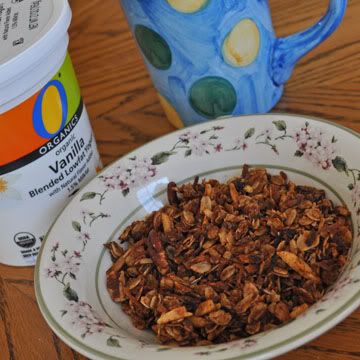 Okay. So, I have been dying for this cookbook for quite some time now.
Farm Chicks in the Kitchen
. My mother first introduced me to these fun ladies (not personally, mind you...just informed me of them so I could then fall in love...you know how that goes) about two years ago. I have wanted this book ever since.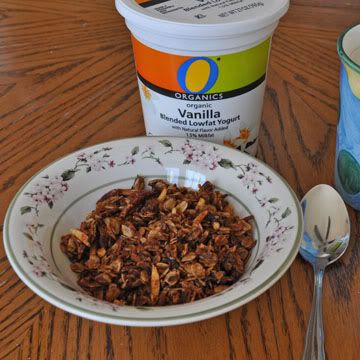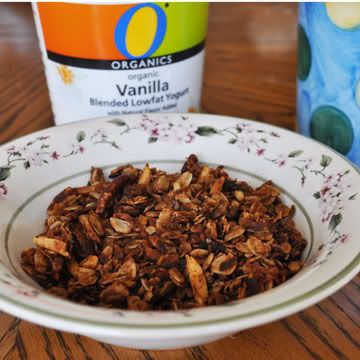 But for some perplexing reason, my granola darkened considerably during the last ten minutes of baking. So much so that it tastes slightly overdone. Not quite burnt, but...well...you know. Not quite the pure scrumptiousness I was aiming for. That's too bad, really, because the granola must be eaten, by me no less. I am the only one in my household who eats the stuff, let alone adores it. What is my problem with granola? I have burnt it the last 3 times I have attempted to make it. And this time I followed the recipe to a "T". I used to make it continuously and it tasted delectable. Maybe I am just out of practice.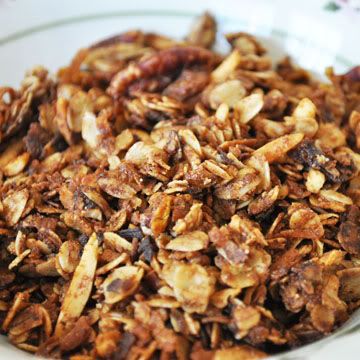 So, I am off now to pour myself a bowl of granola with french vanilla yogurt and work on another post. My lofty and quite noble goal for this week will be to catch up on my creative posts.