Last Friday we grabbed a few paper towels and a box of watercolor paints and created our very own Tie-Dye Window Art. I just HAD to delve into this project with Chloe, for obvious reasons.
Is that not the coolest kindergarten art project?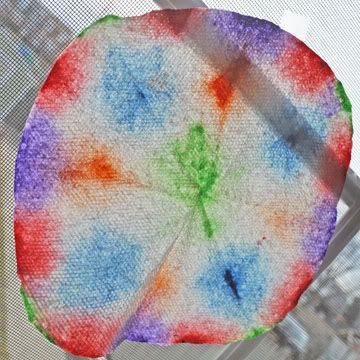 I found this project via
The Crafty Crow
on
Wendolonia
. Can I just say that I LOVE The Crafty Crow? I do. What a fantastic resource for elementary art.
Chloe would have created these tie-dyed paper towels all day, if I let her. Here are some of what she made. (I made the ones pictured above, so this totally counts as my creative endeavor for the day.)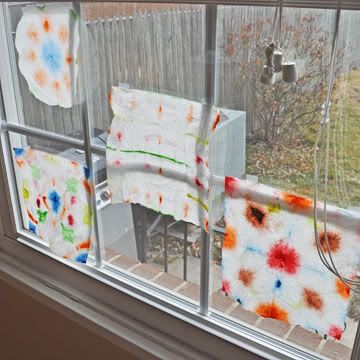 Unfortunately, we exhausted our watercolors before our stamina diminished so I promised Chloe I would pick up another box of paints for us to try again at a later date.
Really, this was such a super simple project. I can see every wall of my house covered in these kaleidoscopic paper towels.