Saturday, I found an easy project on The Crafty Crow to try our hands at. It sounded interesting enough. Salt Painting. The general idea is that you glue salt to a piece of construction paper, drip food coloring on it and watch it travel across the salt. Novel idea. We gathered the supplies.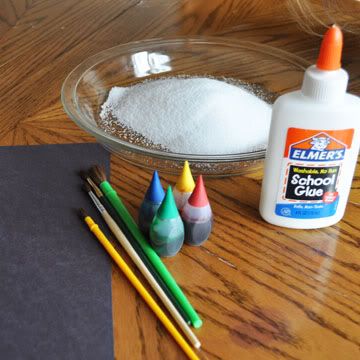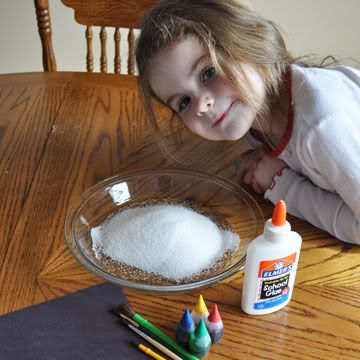 (Chloe thinks she needs to be in every picture I snap of random objects. Really, people need to be the focus of pictures...not construction paper and glue! What am I thinking???)
This was my first attempt. I tried a gluestick and food coloring on a paint brush. The salt traveled nowhere. How disappointing. I actually
painted
the salt.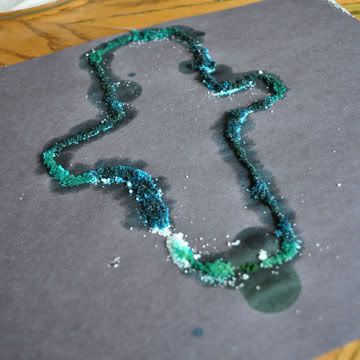 Chloe used bottled glue so her lines were much thinner, but she still had to paint her salt.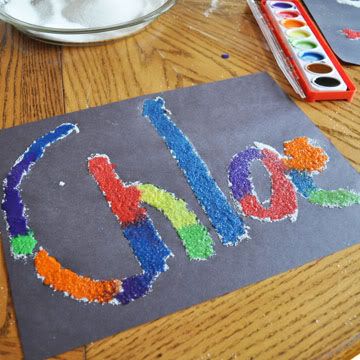 I switched over to watercolor paints and my colors appear much more vibrant with the paints rather than the food coloring. I love it. They also traveled across the salt better too. Chloe's hands began to tire of dipping the paint brush into the cups, so I gave her the food coloring bottles to squeeze instead. I couldn't allow her artists fingers to become weary from fatigue. Poor thing.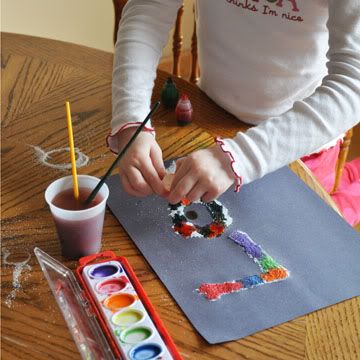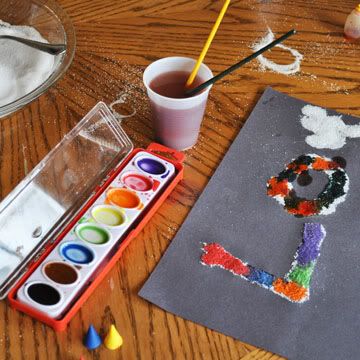 Not the greatest art project we've ever tried, but we did enjoy watching the paint travel across the salt. Hopefully we come up with something better this week. Maybe more tie dye???