Monday I wrote out clues to the treasure hunt we are having for Chloe's shark birthday party. We will play a twist on the "Hot Potato" game. I will wrap layers of wrapping paper with a shark toy in each layer. James will play music while the children pass the parcel. When the music stops, that child will open the first layer of paper to reveal a shark which they will be able to take home in their goodie bag. They are then removed from the circle and the game continues until the last person opens the parcel (which will strategically happen to be Chloe). Inside they will find this letter from Capt' Bluebeard.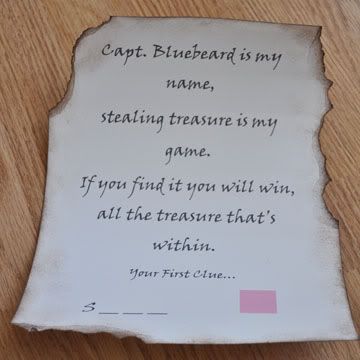 The letter reads,
Capt' Bluebeard is my name,
Stealing treasure is my game.
If you find it you will win,
All the treasure that's within."
And then they are given the first clue. The clues are such that the first letter of each location is given along with spaces for the remaining letters. Then there is a picture of what the location rhymes with. So the first clue is S _ _ _ and the clue is the color pink, thus the location for the next clue is the sink. Which one? They will have to look themselves. That's all part of the hunt! I made enough clues so that each child will be able to grab the clue out themselves.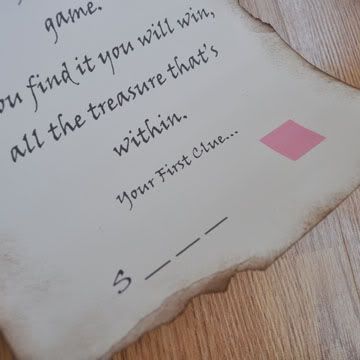 To make the letter appear old, I tore the edges and "burned" them by sponging chocolate brown ink along the edges. Chloe was amazed that I wanted to make my paper look old. It confused her for a minute but then I explained the pirate buried the treasure many years ago so the letter needed to appear old. She changed her mind and thought it was the coolest thing ever.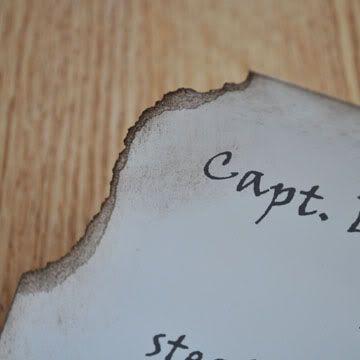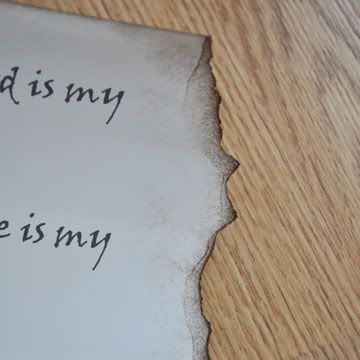 I attached each clue on its own piece of brown cardstock and made those look old as well. On the day of the party, I will tape the clues in their locations.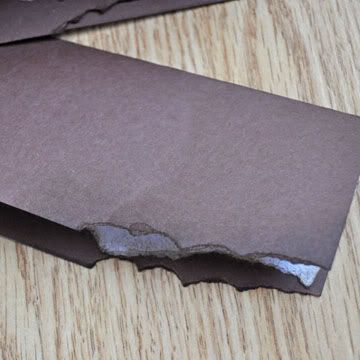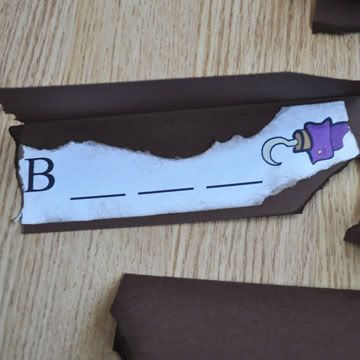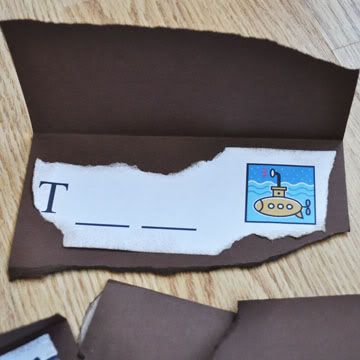 And now I must be off to plan a custom closet organization system for Chloe's new bedroom. More on that in another post. Oh! And my dear husband sanded her new bed last night for me so I can paint it tonight and have it ready this next week. I need to order her bedding though so she can move in on her birthday. I am so excited for her! She is so excited she can barely contain herself.