Hey Ya'll. Mickey says "Hi!" Yes, I spoke with him this morning. AND yesterday. Wooo Hooo. I have talked to him
twice
. (and hugged him and got my picture taken with him.)So...are you ready?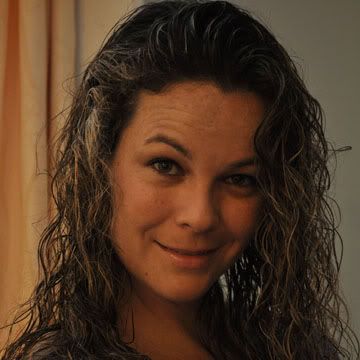 Yes, we are!!!
Day 2 of Disney World 2011
Ness Style
commenced at 9:00 am with the Epcot Center. Okay...so our hotel door wouldn't lock and we ended up having to wait a half hour for the maintenance lady to come fix it so our Epcot Center day actually began closer to 9:43, but that's beside the point.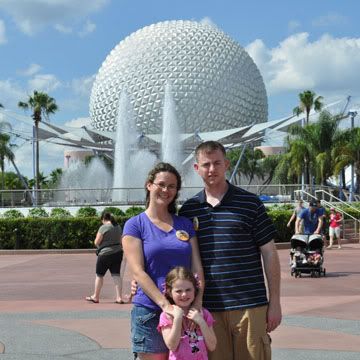 Little did I know when I planned our Epcot day that today was the very last day of the Epcot Flower and Garden show. If you haven't seen it then you are certainly missing out. Think Disney...but in flowers!
And if those flower arrangements in the shape of Mickey's head fail to impress you, then surely the giant character topiaries will. Check out some of my favorites.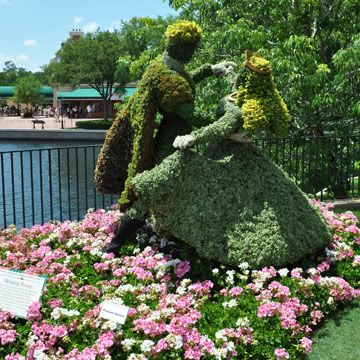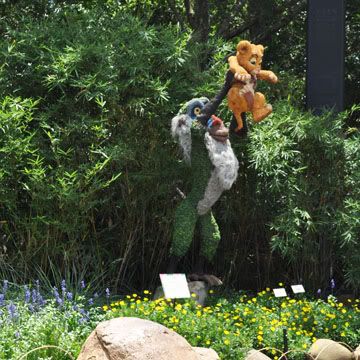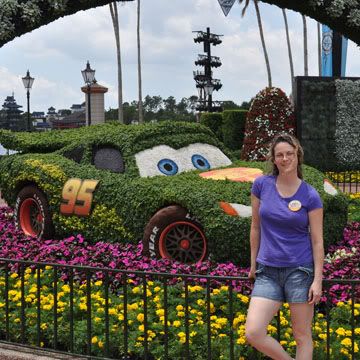 So, enough pictures of topiaries, eh? Yeah. James said the same thing. I missed the entire Winnie the Pooh gang, Mickey and gang and quite a few others. Oh well. When Daddy's had enough...he has had enough. Moving on to the character greetings. Wow! Mickey Mouse is shorter than I thought he would be...but then he
is
a mouse, after all. What was I expecting?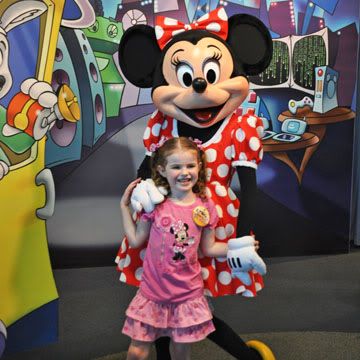 I think everyone's favorite today was Lotso. For some reason, our family has an extreme love for this evil bear. He certainly is huggable, that's for sure. Chloe was fascinated by how soft he was too. Lotso was the only character who she literally ran to and gave a full-fledged hug to.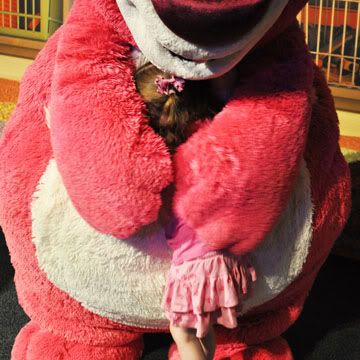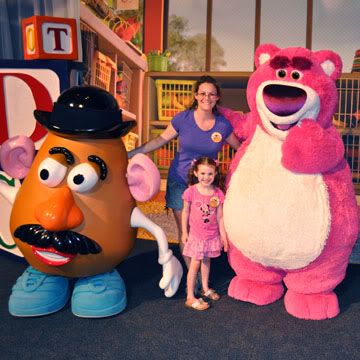 And he's the only character Daddy wanted a solo shot with.
At this point in the day, James was tiring drastically of my photographing nature and as I said, "okay...say goodbye to Lotso," he shoved the camera at me and said, "No. Wait. I need a picture with Lotso too."
We chanced upon a cute little train village somewhere in Germany, I believe.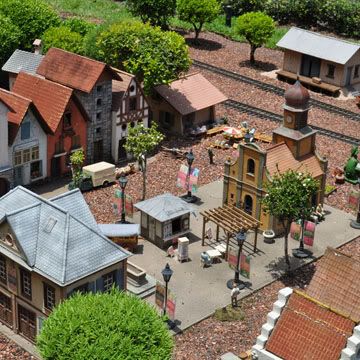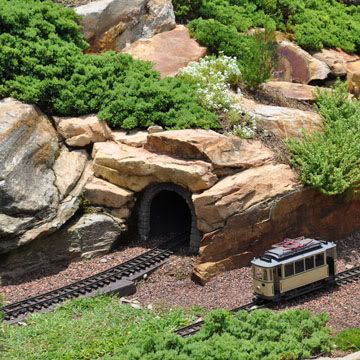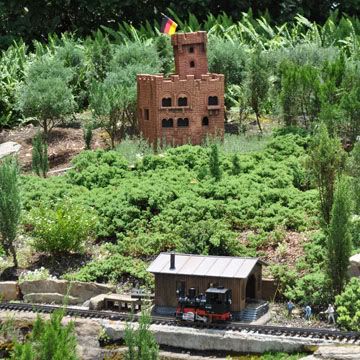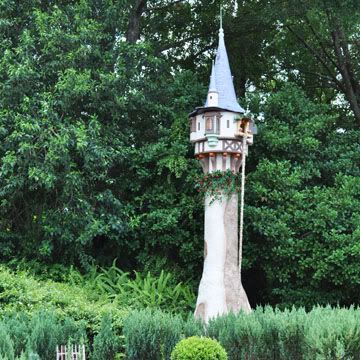 Complete with Rapunzel's tower. Wow! We loved watching the trains go through the tunnels and around the mountains.
So, we ate lunch in Norway. Chloe was quite impressed by this garden on top of the roof. I was too, for that matter. Not your typical roof garden. (James called it an authentic thatch roof.) Unless you live in Norway, I suppose. I don't know since I have never actually been to Norway. But it looked pretty good in Disney's version.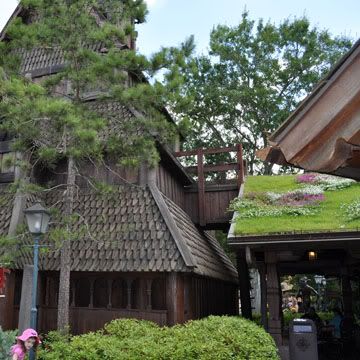 Gingerbread cookies in the shape of viking hats are pretty cool too.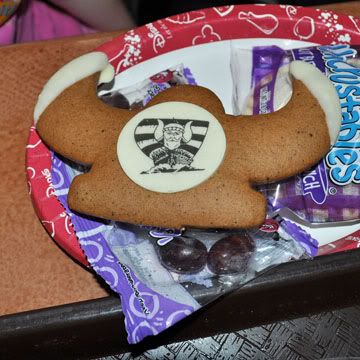 Disney pays such good attention to details. I suppose that's why they make so much money. But all these little details are what make this place so magical. I love it here.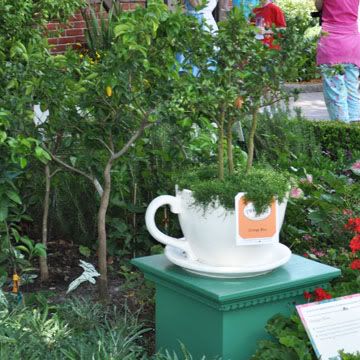 The only thing that saddens me is the entire lack of anything eternal here. Sure, there is a certain element of "magic" and we are to "believe" and know that "miracles happen", but boy...Disney got one thing wrong. It doesn't happen without Jesus Christ. I am so glad my castle is in heaven, with my Lord and Savior. And it will be a thousand times better than anything I see here in Disneyworld. And I will get to live there FOREVER!!!
Okay. I had better hop off this here laptop. Naptime is over. It's almost dinner time with some princesses and then an extremely late night for us at Magic Kingdom. Have a fantastic week everyone.