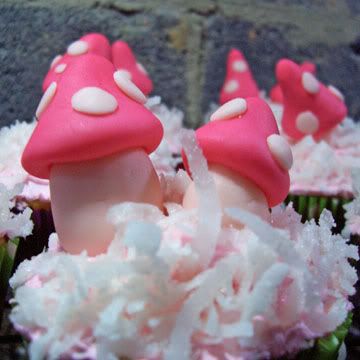 I planned Chloe's 7th birthday party today. A tad bit early...I know, but I can hardly wait. And hey! I figure I can start shopping now for supplies so that the party doesn't kill my budget come March. I am not going to tell you what the party theme is quite yet. I will hold you in suspense for at least a few months. But I will mention that she picked something entirely girly. I have not allowed her this option for the past 5 years since most of her friends previously have been boys. But this year we had a hard time eliminating some of the names off her list (I refuse to allow more than 10 children in my tiny house for a party) so I decided she may have a girls only party this next year. (sorry boys)
Well, I spent a couple of hours just planning the decorations and activities and food and whatnot. Let me tell you...this party will be the absolute best party
ever
. And if you all have seen our previous parties then you know that means something. Ohhhhh boy...I can hardly wait! I got to looking at cakes and sheesh! I need some practice. It looks like I am going to need to play with fondant for this cake. At least a portion of it. I haven't quite made up my mind yet, but I have some general ideas of what I want.
Anyways, I looked up a youtube video on how to form mushrooms and you would not believe how incredibly effortless these are. I was so taken back by the level of ease that I simply had to try some today just to make sure that were, indeed, that simple.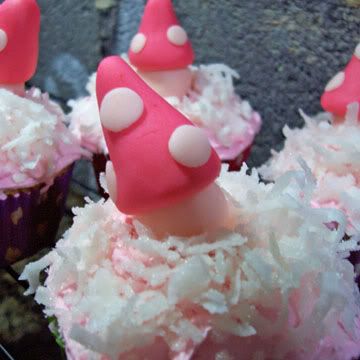 And just look at how darling they are. What cute little mushrooms.
Now remember that I mentioned earlier that I intended to keep you in suspense regarding the theme of this party. So, I think it imperative to inform you that the theme is NOT mushrooms. Now you may see bits and pieces of things over the next few months as I "practice" various ideas, but that's that. Practice.
I whipped up these mushrooms in about 10 minutes. See? Easy! And now I am off to work on my knitted skirt and sip a cup of tea. Have a charming evening everyone! Hope to chat at you again soon with a finished skirt to show off.