I thought I would share this little art project with you today since if I don't I probably won't remember or get around to it in the future. Chloe asked if I would "play" with her this morning. We've had so many
Me and Mommy Days
lately that I didn't quite feel up to another "My Little Pony" episode or such like. I suggested to her that we pick an art project from her
365 Things to Make and Do
book. She gracefully agreed.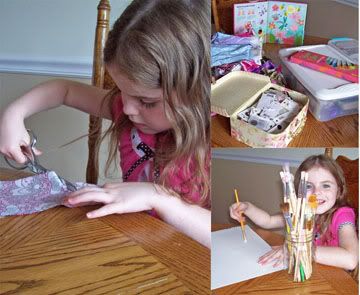 We began by painting the background on our watercolor paper. Then we rummaged through our pile of fabric scraps for the flowers, butterflies, bumblebees and dragonflies.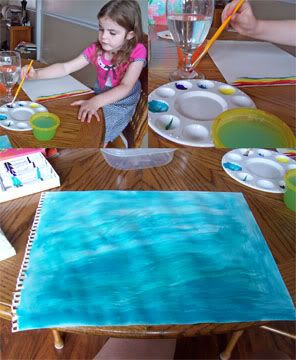 Four hours later, we completed our creations. Here is mine.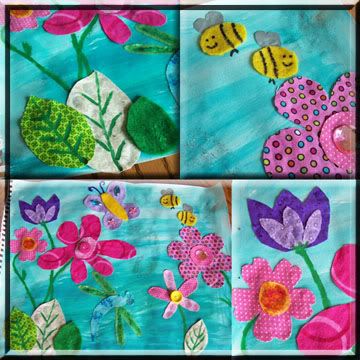 And here is Chloe's collage. I am always amazed at her artistic abilities. While I merely copy something, changing only a few things as needed based on supplies and whatnot, Chloe will take the general idea of the project and create something totally unique. There is no copying for this creative genius.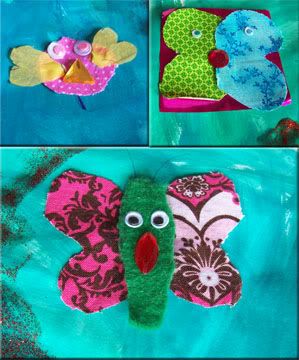 I think I will frame these and hang them in Chloe's bedroom. Wouldn't they just fit with her garden flower theme? And now, I have found a bread recipe with ingredients I have on hand, so I am off to make bread for supper. Yum! Have an amazing evening.