I guess bluejays love peanuts! A friend of mine suggested smearing peanut butter on a grapevine wreath and hanging it in our back garden to see if we can attract some bluejays. I sure hope so. They are gorgeous birds.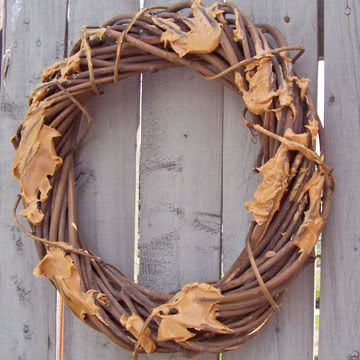 All you need to make this wreath is a wreath that you don't mind getting messy (I found mine at a yard sale for 50 cents last Saturday) and some peanut butter. (I used creamy since that is all I found in my cupboard but I imagine the blue jays prefer chunky for the nuts.) A knife might be useful but not altogether necessary.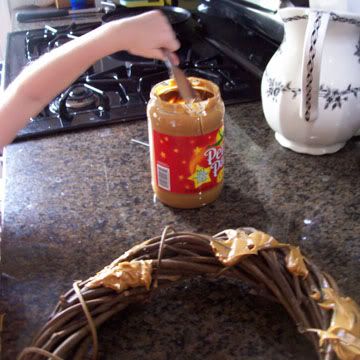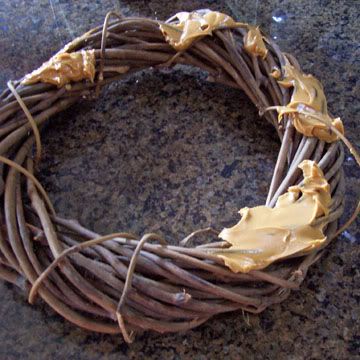 Find a place outside to hang the wreath. I hammered a nail right smack dab in the middle of my fence.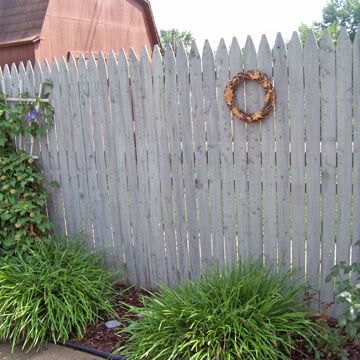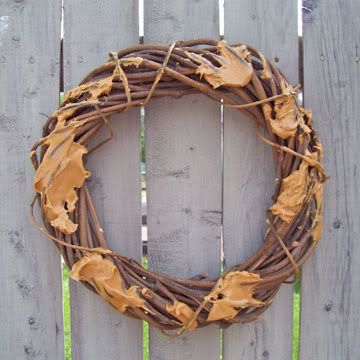 And now we wait for blue jays.