I love handing my camera to Chloe and then peeking at what she captures. It helps me see the world through her eyes.
Cats. Her favorite subject, both to talk about and to photograph.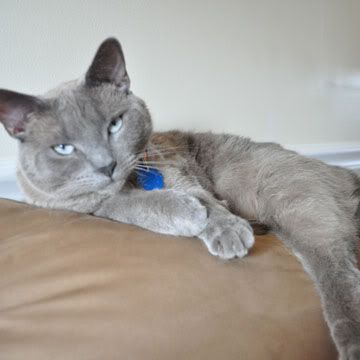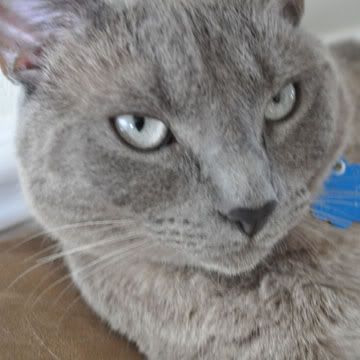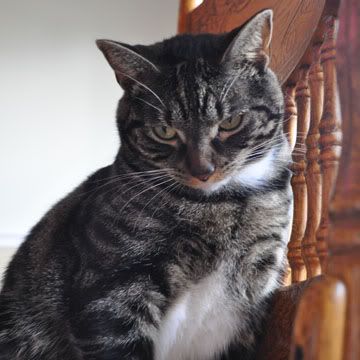 Me. Chloe always takes a few pictures of me when she gets a hold of my camera. She manages to capture faces I would never intentionally give to a camera.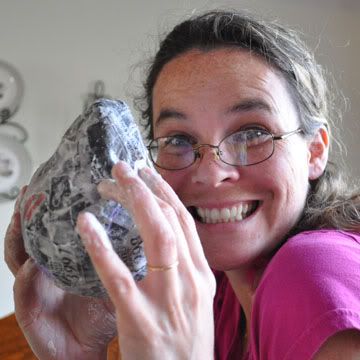 Photographers (or any artist in general) should always try to branch out and learn new skills or techniques. They should push themselves to new limits, new heights. Chloe ventured into the "staging" element of photography. She spent a good five minutes placing her mouse in proximity to the new kitty toy and then peering through the viewfinder to see what it would look like and then back to the placement and then back to the viewfinder, back and forth, back and forth before she finally felt satisfied enough to snap the picture.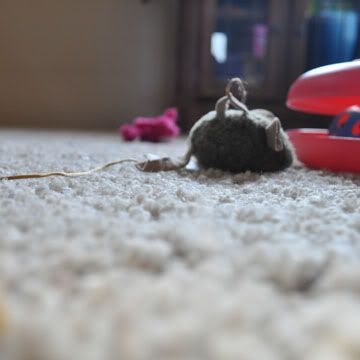 The next skill to try is self-portraits. It didn't take Chloe more than 2 tries to get it just right.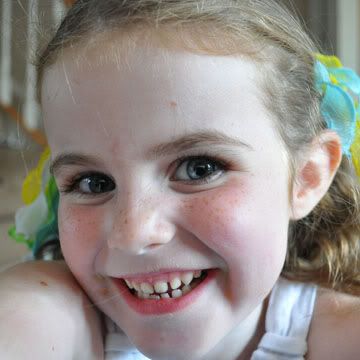 I believe we have a photographer on our hands. She is already just as good as I am with the camera.