These next few pages in our altered book came from Chloe's vivid imagination. Problem is, her imagine far exceeds her fine motor capabilities so I ended up doing most of the work. When finished though, they took Chloe's breath away.
Her first request was a pop-up flower. I found a tutorial online for a giant flower. Chloe didn't think it would work out, but when I opened up the final results for her, she literally gasped.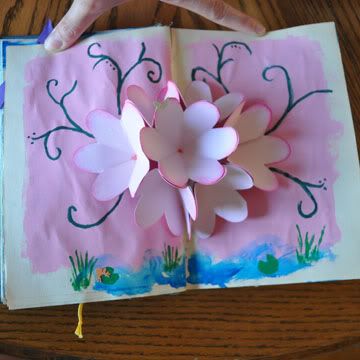 She was in charge of adding little details to the page whilst I created the flower. She cut out a butterfly and a frog from cardstock with my paper punches and then informed me we needed to make a lily pad for the frog. She painted the water so I could add the lily pad. She opted for an orange frog.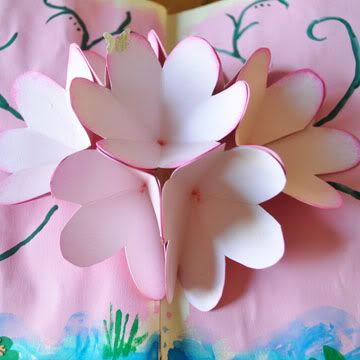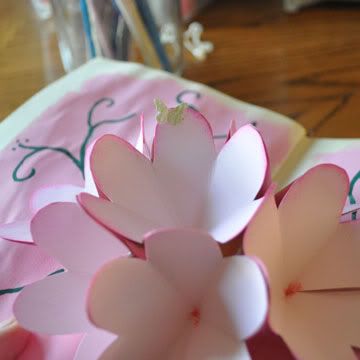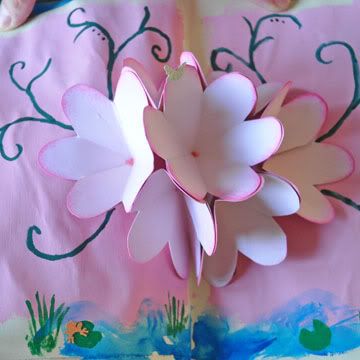 I couldn't help but add the little scroll details behind the flower. The page practically screamed for them.
Tangled has quickly become my new favorite Disney movie. (It should be after I waited 3 hours in line to meet Rapunzel and Flynn Ryder at Disneyworld this past May.) Chloe envisioned Rapnuzel's tower for a page in our book. We dreamed and schemed for at least an hour of what we wanted our tower to look like. I handed Chloe the flower paper punch and let her go crazy with it and my paper scrap bin. She cut way more flowers than we could fit on the entire layout, let alone the small portion of the tower we wanted them for. She helped me braid the embroidery floss for Rapunzel's golden hair. And against Chloe's better judgement, I went ahead and painted a waterfall in the background. There is a waterfall in the movie and I just needed to have one in our scene. I believe this is Chloe's favorite page. The pictures do not do it justice one single bit. It really is a beautiful page.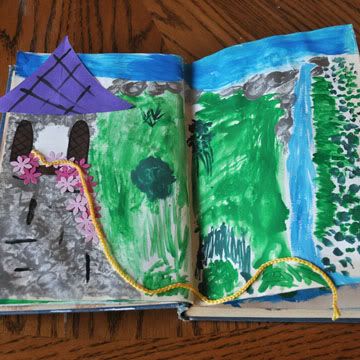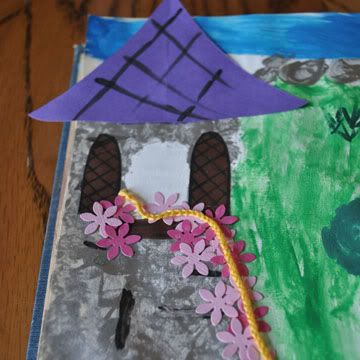 I came up with the idea for our last page. Okay. So, it did not originate in my brain. I actually spent some time googling "altered book" images and boy...you would be amazed at what is out there. People really take this to a whole different level. Our book will remain pretty basic but I just had to try out a technique I stumbled upon. A double door window in our page, revealing an outdoor scene when you open the window. We used rubber stamps from
Close to My Heart
for this layout and one from Stamping Up. Chloe picked out the sparkly brads for the flowers and the door handles. We used a pop dot behind the butterfly inside our picture window so she would stand up from the page. (Chloe seems to be fascinated with anything "3D" at the moment.)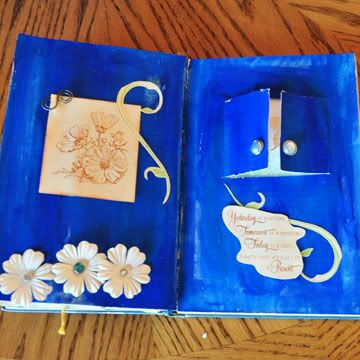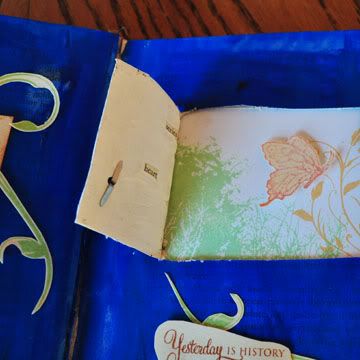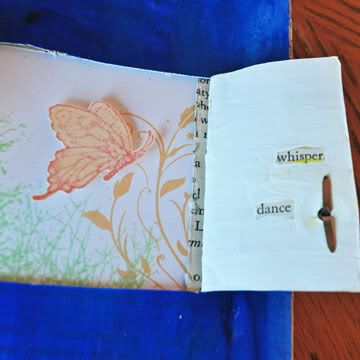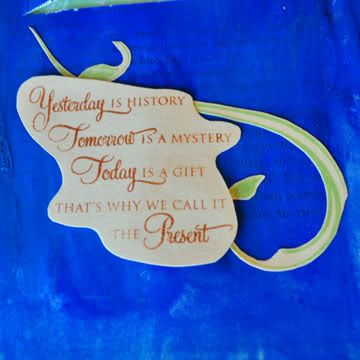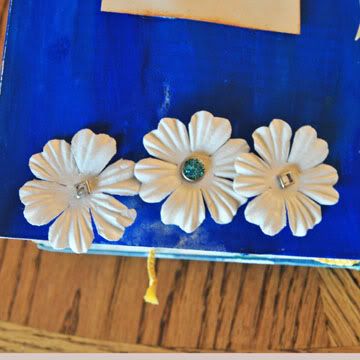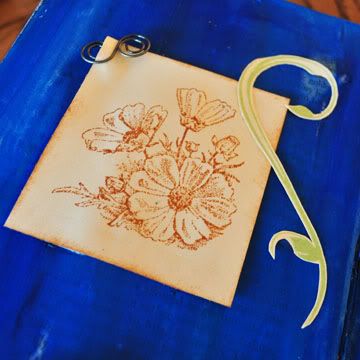 I just knew we would enjoy this project. It really has been delightful working on it every Sunday afternoon with Chloe. She has already started talking about the next few pages we will work on this next Sunday. We are thinking of ways to do them and how we can make them special. This book is going to be an heirloom for both of us. What a treasure it will be someday.