Chloe and I have wanted a tea party with our friends for quite some time now. I finally got around to planning and executing just the thing. It took me a while to gather all the supplies and plates and decor, but once I started, it just sort of came together.
First I found the blue/green plates at Home Goods. I found a matching cake plate and the party just sort of evolved from there.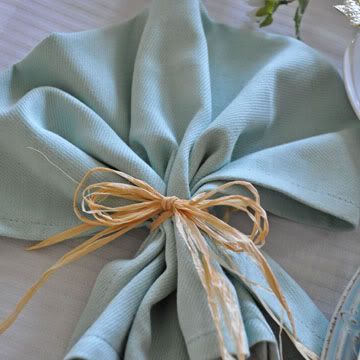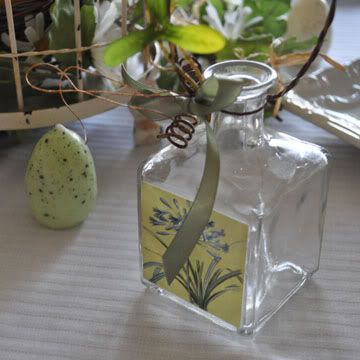 A good bird tablescape needs a multitude of birds, in my opinion. I found quite a few on clearance at Micheals. Egg candles, a set of 3 for 60 cents, added just the right touch to the table here and there.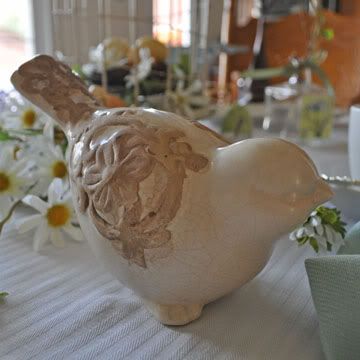 A perfect find. A bird candle for 2o cents.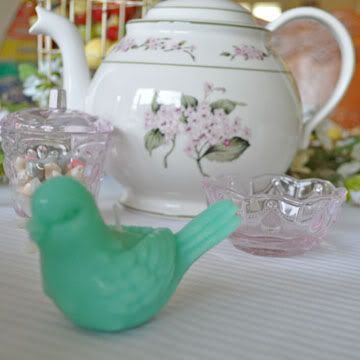 A birdcage filled with daisies and a bird nest with a couple of eggs for our centerpiece.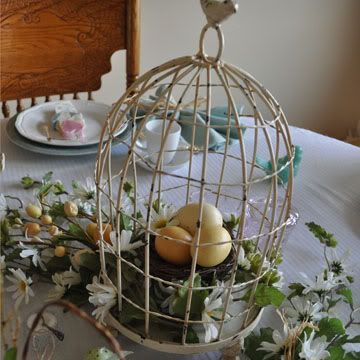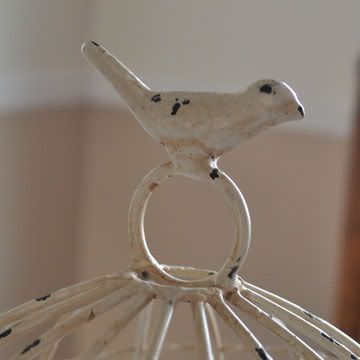 More daisies spilling over the table.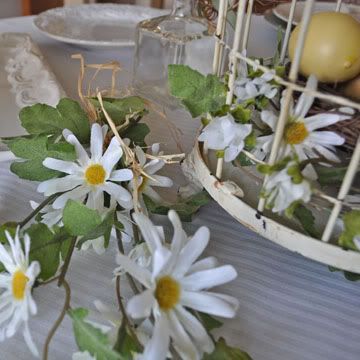 Dainty pink accents. I love these pink glass bowls I found at Hobby Lobby for half off.
Tea time necessities.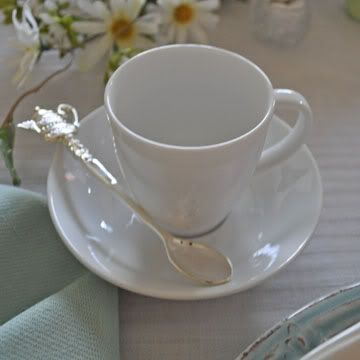 I found these cute little espresso cups and saucers at Crate and Barrel for $1.95 each. I could not pass them up for a little girl tea party. (Or a future grown up espresso party.)
I love my salt bowl and spoon I picked up at an antique store a year or two ago. Isn't it darling? I can't get over how adorable it is.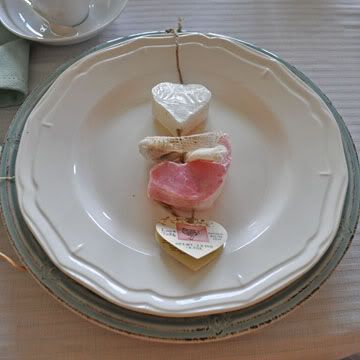 For the party favor I found these little soaps for $1.00 each.
Tea party fare. I kept the food relatively simple but stunning in presentation. It took me all of 1 1/2 hours to whip up everything this morning.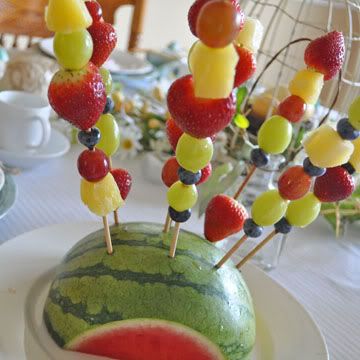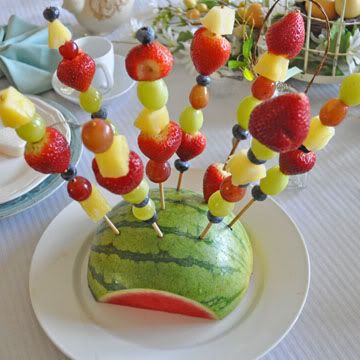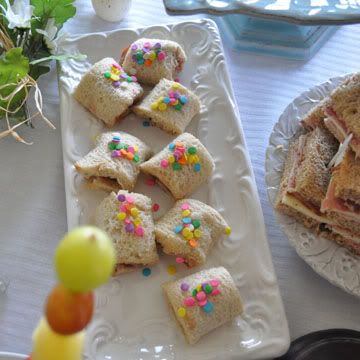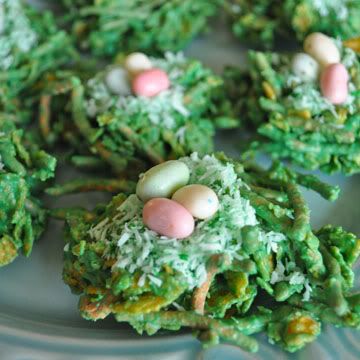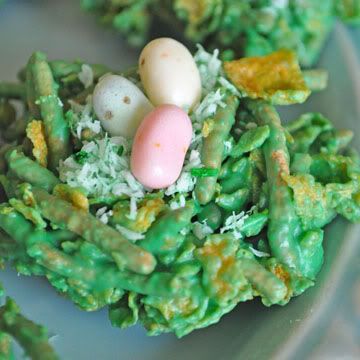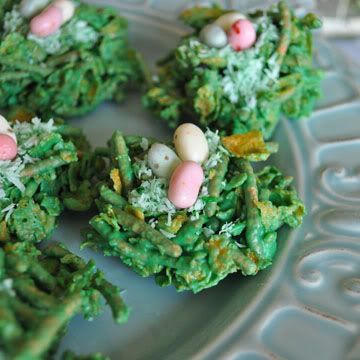 Bird Tea Party Menu
Fruity Magic Wands
Sugar-and-Spice Sandwich Swirls
Ham and Cheese Squares
Fairy-Tale Bird's-Nest Cookies
Raspberry Tea
Pink Lemonade
All the recipes were taken from Chloe's
Fairies Cookbook
.
We told the girls to come dressed up as fancy as possible. Chloe chose her princess dress I made for her 5th birthday. I put a crown in her hair and she wore her lace gloves. So girly. Each girl that came was dressed just as fancy as Chloe.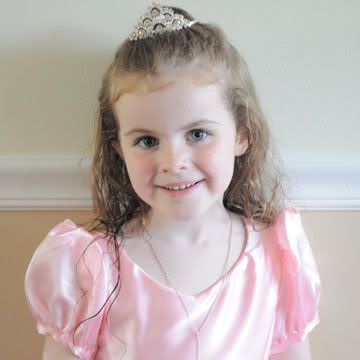 We need to have another tea party soon. We had a delightful time.