...to V-V-VBS!
What an exciting week around these parts. Let me tell you about the beginning of our VBS week which kicked off this past Sunday night.
It's the Big Apple Adventure in NYC. What could be better? I LOVE NYC! How perfectly fitting for my first VBS teaching experience to be something so near and dear to my heart as NYC. Each group of teachers is responsible for decorating their own room so my co-tour guide, our cabbie and I planned the outrageously cool decorations for our Empire State room! Check them out.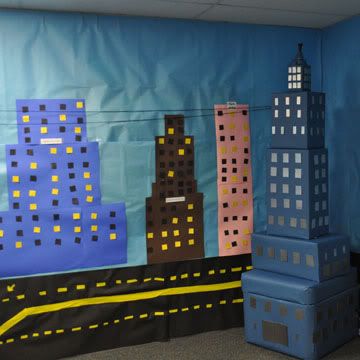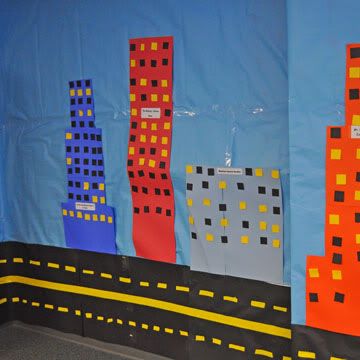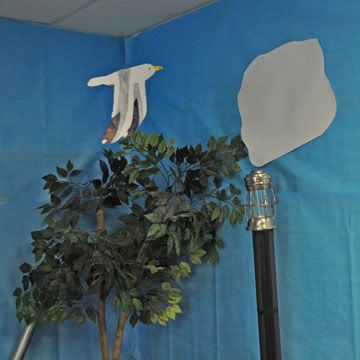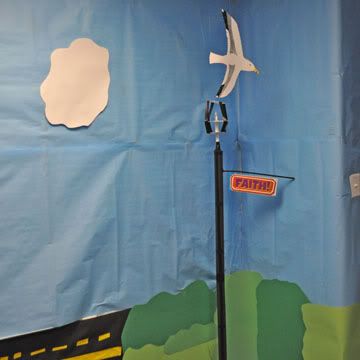 And my humble contributions to the mix. I painted a statue of liberty to hang on the wall.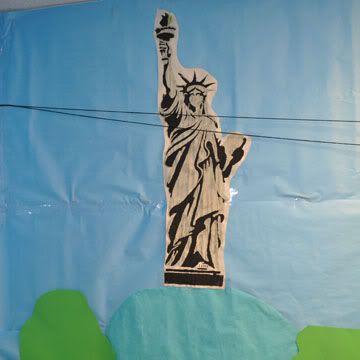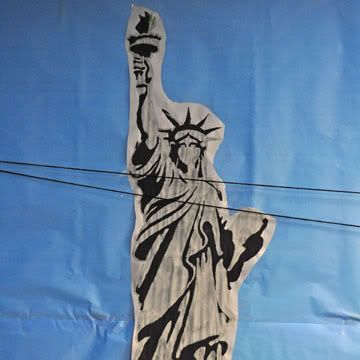 Did you notice the black lines running across Lady Liberty's chest? You may be wondering what they are and if they were intentional. Well, those are actually my telephone lines. Chloe and I formed paper mache pigeons as an art project for school and I thought I would "kill two birds with one stone" and use them in our city decor. (That was
really bad
...I am sorry. I just couldn't help myself.) No city is truly complete without a flock of pigeons, right? So our cityscape now has five little pigeons sitting around the room, two of which are elegantly (and quite precariously) perched on the telephone wire.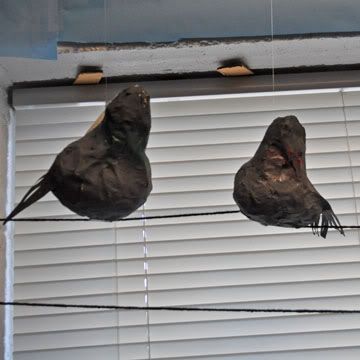 So, at our church, we like to dress up. It seems we have "themes" for everything. VBS is no different. Sunday night was tourist night. Chloe and I donned our Yankee gear and headed off to our first night of VBS, NYC style. (and could you believe that no one booed us? Not a solitary soul. We even saw some other "yankee fans" that night. (Now whether they were honest fans -as we truly are- or not remains to be seen. But at least we finally fit in.)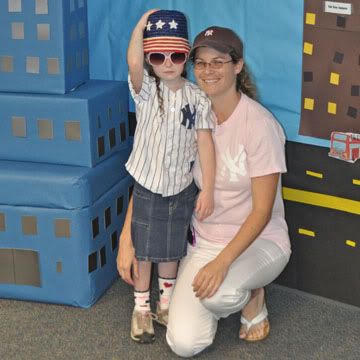 I am amazed at the talent and creativity of my church. Chloe's kindergarten room looks so fun!
We are having so much fun! I can't wait til tonight to experience more of NYC right in my own church foyer!