Chloe owns so many hair bows and clips and ribbons and doo-dads and hair ties and...well...you get the idea. She needed a way to store all these accessories in an easily accessible manner. After giving it some thought and peeking around Pottery Barn Kids a few times, I came up with a solution.
Wall shelves.
Chloe begged and begged and pleaded and begged some more for a mirror. Honestly, she asked for one for two Christmases in a row, poor dear. So, a good dressing station would involve a mirror of some sort too.
Here is what I came up with.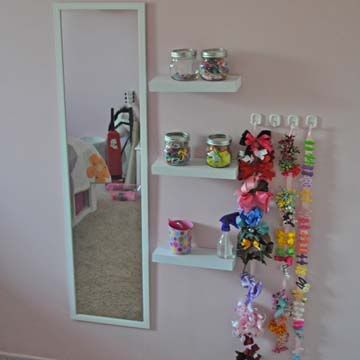 White mirror - $4 at Target.
Wall shelves - $8 each at Target.
Jars - $5 for the set at Target.
Hooks - $3 at Target.
And she has a dressing station fit for a princess.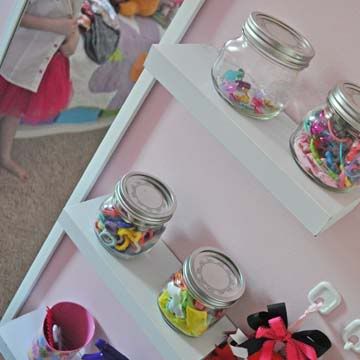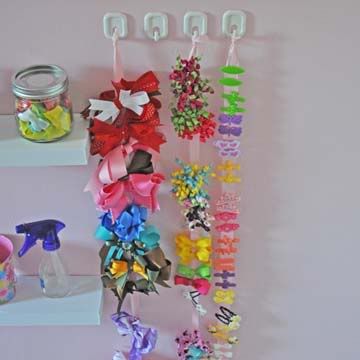 I still need a ruffle curtain. Pottery Barn Kids has the most gorgeous one in the entire world. Unfortunately, I cannot afford the price tag for such beauty. I found a simpler one at Target for $20. I might purchase that one and add some lace and trims and all that "girly" stuff. Won't that be so pretty?