One night is all it took for me to read this "cute" book.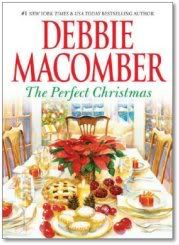 My goal for the year is 52 books. That translates to a book a week. I am obviously behind. I understand that during our times off from homeschooling I will undoubtedly find more time for reading, thus making up for my losses. It's just that I hate this constant feeling of always being behind.
So, to help ease my mind, I picked this book off my shelf and read it.
My thoughts on the book? I suppose it could be considered twaddle. Easy to read. Not much substance to it. But hey! Sometimes you just feel like an easy, light read. And this fit the bill.
I enjoyed reading the book for that purpose. Like I said earlier, I found little substance to the book. No delightfully long words. No important lessons learned. It was pure romance and quite predictable romance at that. You knew upon reading the first chapter or two how the book would end. I did appreciate the fact that the book remained clean. No monkey business, if you know what I mean.
This book doesn't rank very high on my favorites list however. If it had more meat to it, I would probably rank it higher. That being said, I might just have to read another one of Debbie Maccomber books in the future when I need a break from using my brain too much. (which can happen sometimes...)