In an effort to prolong the gift opening ceremony this year, I tied strings to Chloe's gifts and hid them throughout the house. I wound the strings up and down the stairs and around the furniture until the end (or beginning) ended at the tree.
Christmas morning Chloe carefully followed each string to her gifts.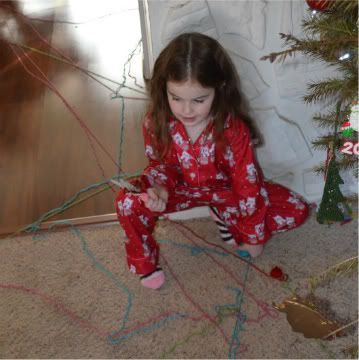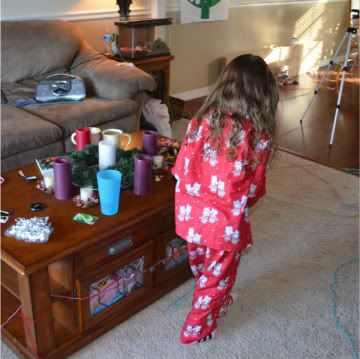 Round and round the coffee table...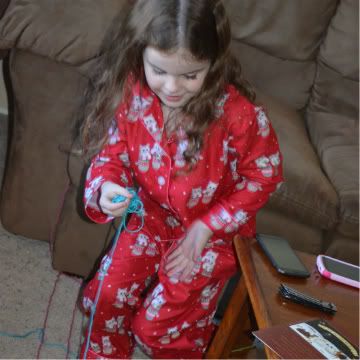 I was unsure whether she would love this little game or absolutely hate it.
She LOVED it! She actually asked if we could do this for her birthday party this year. I told her no because her friends might not enjoy sitting there watching her get to play the game by herself. Maybe next Christmas. (She can hardly wait.)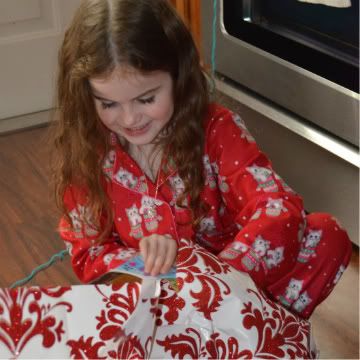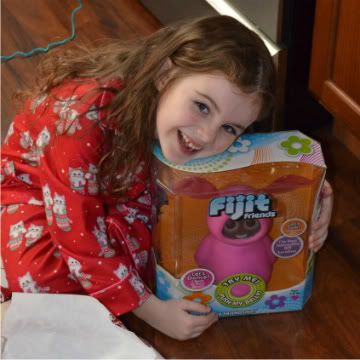 Definitely a hit. Instead of opening her gifts in 3.4 minutes it lasted until 3 in the afternoon. What a lovely Christmas morning! We spent the day at home with just our family and we sure needed that this year. Just some slow, quality time to be ourselves in our pajamas.