We took advantage of the holiday this past Monday and James day off work to head out to another state park. Brrrrr! What a chilly day for a hike. We bundled up warmly.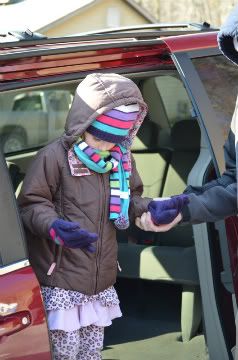 It took some of us a little while to get in the spirit of a winter hike. I think little bodies take longer to warm up...or something like that anyways. After climbing a few trees, Chloe started to enjoy herself.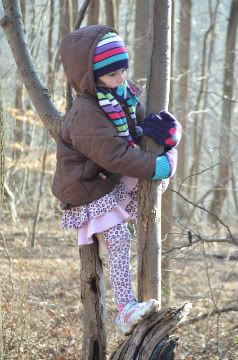 She takes her tree climbing quite seriously. It is an important skill she feels must be mastered. And soon!
Chloe and James found many rocks to climb and jump from. Meanwhile, I photographed from the ground. I can't believe I used to jump off things that height (and higher) in my younger days. Little daredevil that I was. (hmpf)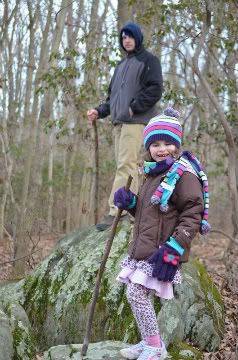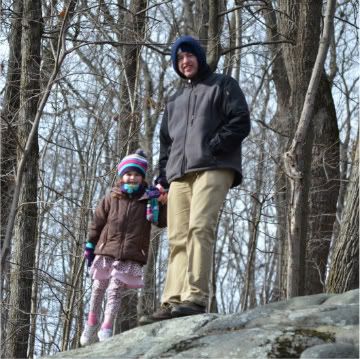 We saw four deer jumping through the woods. I have never, in my life, seen deer jump as high as these deer. They literally bounded through the woods. So graceful. With such agility. It was amazing to watch. After such breathtaking beauty, we needed a little rest which provided time to study the importance and usefulness of a good walking stick.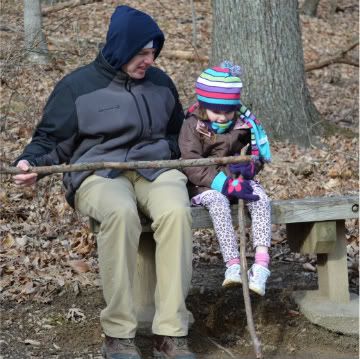 Honestly though, I think they were poking each other. Walking sticks are useful in more ways than one might originally think.
The good Capn' says its time to get a move on...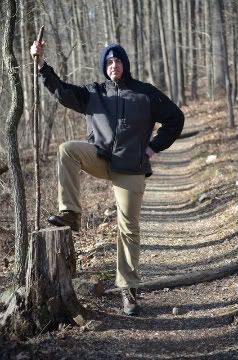 Walking down the opposite side of the mountain, we found ourselves in another world. Fairyland. Chloe immediately claimed the trees were "fairy trees" and we were in the midst of fairyland.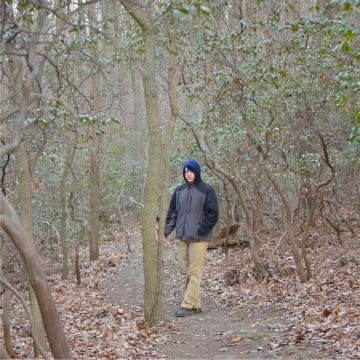 Chloe saw moss in various shades of green alongside the trail and commented that it was "Fairy Carpet!" We began hunting for fairies, knowing we would never see any. We did, however, find many fairy homes along the way which I photographed.
What a beautiful park! Unfortunately, time is fleeting and were unable to explore any longer that day. We decided that this park is one we definitely MUST visit again.