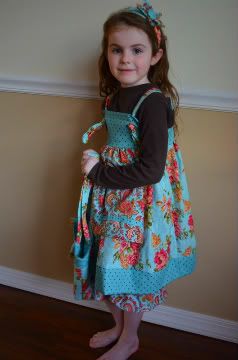 I planned, sewed
and finished
Chloe's birthday dress with time to spare.
Amazing!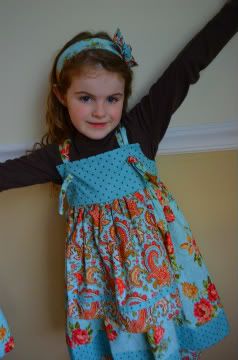 Chloe loves the dress, but more importantly Chloe adores the bag (with giant flower) and the headband. You would not believe how easy that headband was to sew. I am thinking I should make her some to match her other clothes too. Chloe loves to wear headbands and we have quite a few but I end up finding them scattered hither and thither when they start to hurt her head. This headband is made with fabric and an elastic piece joins the ends at the nape of the neck. Nothing to hurt my sweetie's ears. I like it.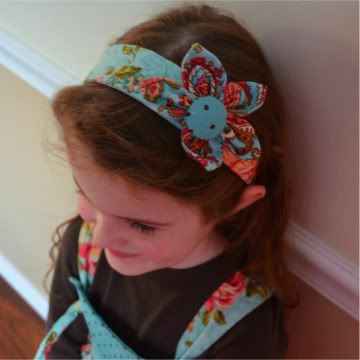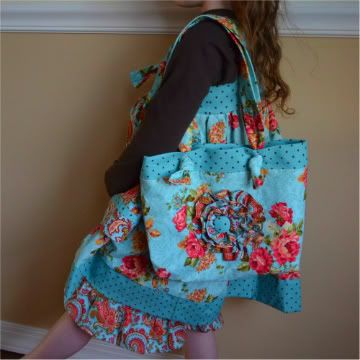 What little girl does not enjoy a matching bag? And that flower. Isn't that just over the top sweet? I had to inform Chloe that this was her
Birthday Dress
and she cannot wear it to play in this week. She has such a long time to wait! (two and a half weeks) The flower was a little tricky to sew on. I gathered a long strip of double-folded fabric and then wound it around and sewed the salvage edge (on the inside edge of the flower) to the bag.
This is such a fun dress. I love everything about it. The knots for straps, the ruffled pants, the flowered bag, the headband, the apron. Chloe did a fantastic job choosing the appropriate fabric for a party dress.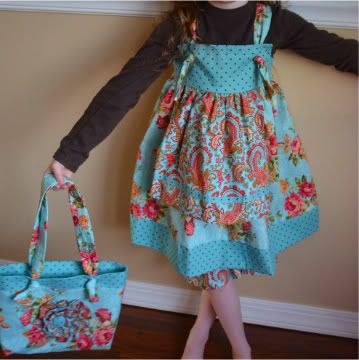 Now I need to finish 14 Jedi Knight Robes. Sigh.