My mother sent me this book because she thought I would enjoy reading it.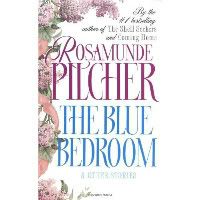 She was right.
I loved this book. I am not usually a fan of short stories, but these delighted me. I didn't realize they were short stories until I began the third one. I sat there wondering how these people were all related to each other and I figured Rosamunde Pilcher to be a master story-teller to accomplish the feat of tying them all together.
Once I realized they were individual stories, I sat down and read through 1-2 a night. Again, I say, delightful reading. Pilcher weaves a story with beautiful imagery and language. I wish I had her skill.
I had finished the emotional task of reading
Our Own
which challenged me in my thoughts on adopting an older child and I desperately needed something light to read. I am glad I choose this from my bookshelf. I have now added more of Pilcher's books to my "to-read" list.
I enjoyed this book's cleanliness while weaving stories of love. Each simple story spoke to the strength of quality human character without seeming preachy. I loved that. I loved this book. And I actually appreciated that I could read a wonderful little story before bed each night without feeling compelled to "finish the book".
Yes, good book. Recommend.