March 2nd was Dr. Seuss' birthday. Chloe and I celebrated in style. First, I quickly whipped up a Dr. Seuss cake.
I sure wish I could decorate cakes much better. Just keep in mind that I made and decorated this cake in one afternoon. I was pressed for time.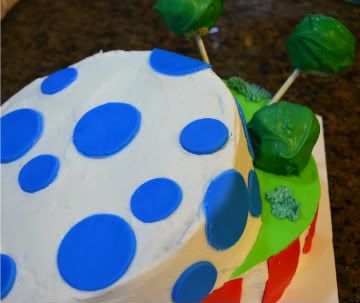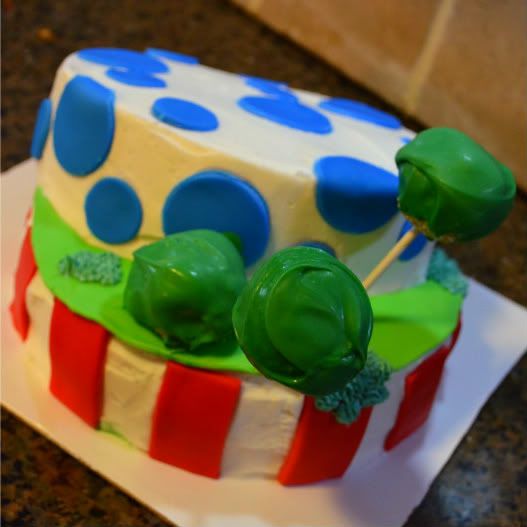 While waiting for the cake to bake, we pulled out Chloe's Dr Seuss collection of books and read a few. We started with "One Fish, Two Fish, Red Fish, Blue Fish".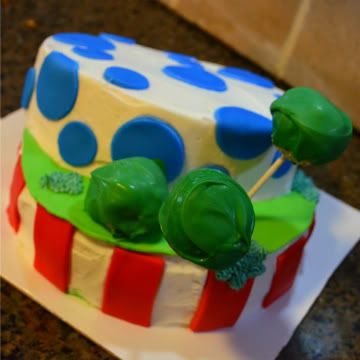 After our reading time, I brought out the art supplies. Art Dr Seuss style.
How Fun!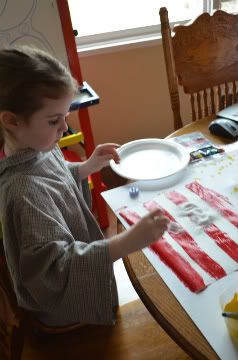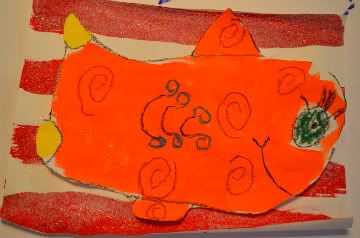 And you know I just had to get in on the fun. Who can resist the silliness that is Dr. Seuss?
What a fun day!