7 years ago, a beautiful friend entered my life. I love her rapturous smile and contagious laughter. She experiences life with her whole emotion. She gives of herself completely with no holding back. She dances freely. She sings from her heart.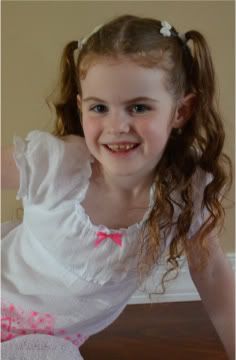 This friend has taught me to relax and enjoy the moments. She has taught me to cherish each and every day. She has taught me to let go of my inhibitions and dance.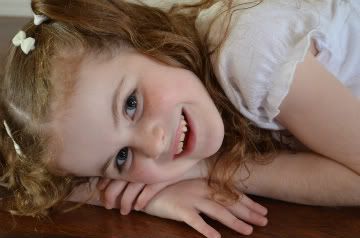 I have learned that cookies are sweeter when two people share them. Popsicles are meant to dribble down your arm on a hot, summer day. Squirrels were created for the sheer pleasure of trying to catch them. Confetti and glitter were meant to be liberally sprinkled upon the world. Boxes transform into anything you imagine and bring exquisite pleasure and amusement.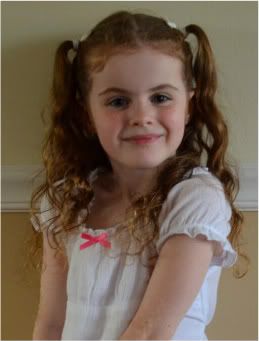 Chloe chooses a friend to invite for dinner on the night of her actual birthday. This year she invited a dear little friend whom we have had the pleasure of meeting this winter.
These girls dance and twirl together. They laugh and giggle. I am thankful Chloe has such a sweet friend.
I baked some mini cupcakes and piped sweet little pink roses on top. A tiny pearl makes the perfect center for these charming little cakes.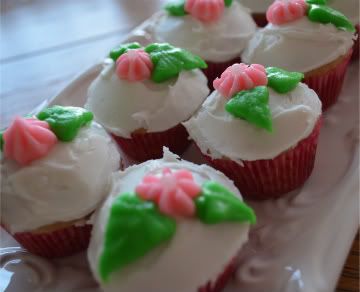 I've seen those pre-colored tubes of icing in the craft stores with the plastic decorating tips and thought I would give them a try for these cupcakes. They disappointed me. I found the icing too watery to hold the shape properly. I wanted to twist the star tip to form a flower but the icing didn't cooperate. I ended up just piping the star and pushing down the center with the pearl. They turned out sweet.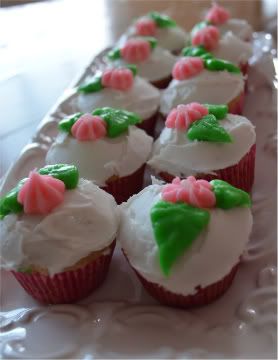 Chloe's birthday dinner consisted of homemade macaroni and cheese, chicken wings and crescent dogs with kiwi-strawberry juice to drink. After dinner we sang Happy Birthday and Chloe blew out her candles.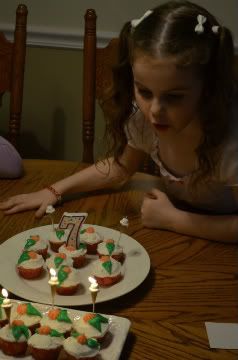 Happy Birthday my sweet Chloe. I am so proud to be your Mommy.