Our Star Wars party flew by. I spent hours preparing for this party of the year, but the smiles and laughter from the children made all that effort worth it. I absolutely
LOVE
parties!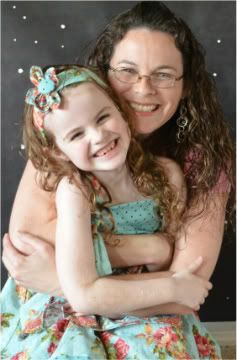 I love the smile on Chloe's face. I love my husband and his willingness to help out during the party. I am blessed with a beautiful family who loves to have a great time together.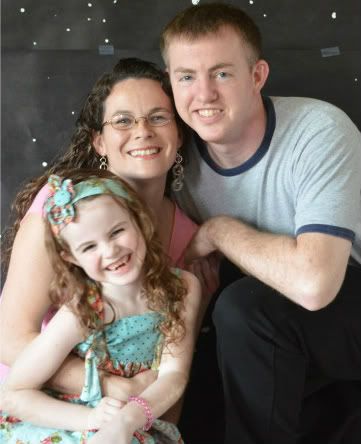 Oh yes! We really get into parties around here!!!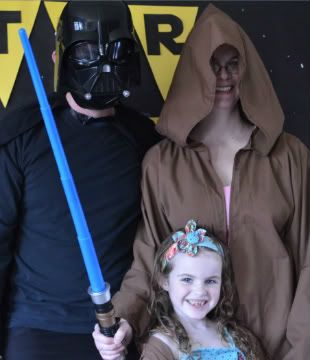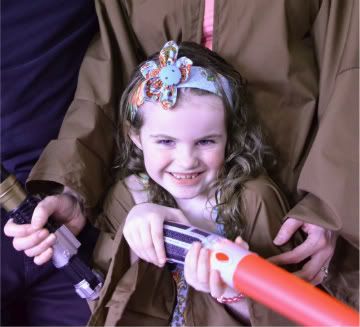 Chloe helped me paint the galaxy background for the party.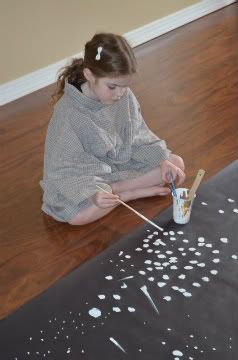 It looked fantastic! I hung planets I purchased from the local teacher's supply store onto the walls.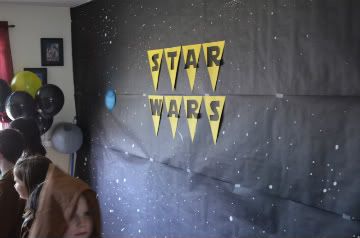 I covered a box in black wrapping paper and attached a Darth Vader mask for our centerpiece. Two light sabers added to the effect.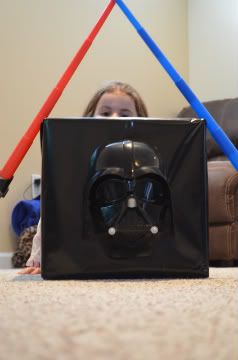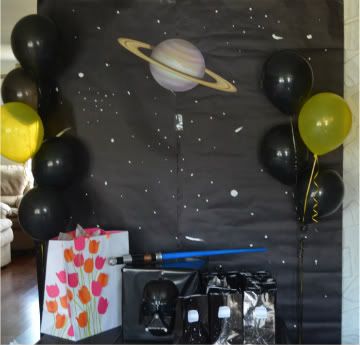 And then the Jedi Knights arrived!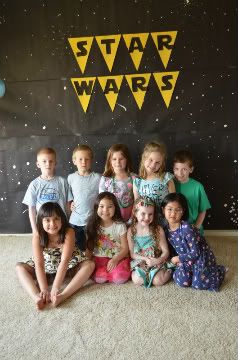 And the training commenced. We began the party with Obi-Wan Kenobi teaching some crucial lightsaber positions.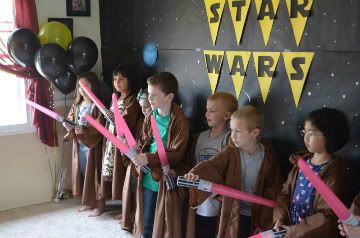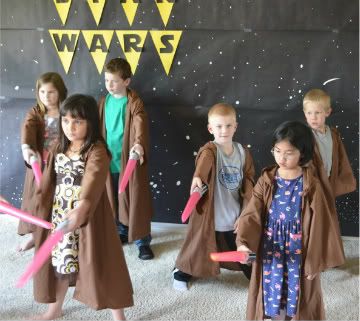 Then the padawans practiced their lightsaber agility after receiving instructions from some random person from another planet outside the Republic. (I believe they are called Earthlings or Humanoids or something to that effect. Don't ask me how he showed up on Coruscant.)
The training continued under Yoda's instruction. The children carried Yoda on their backs while they navagated the harsh jungle enviornment. The needed to stay on the path (a plank of wood) and use their lightsabers to protect them from the randomly falling boulders (black garbage bags filled with balloons).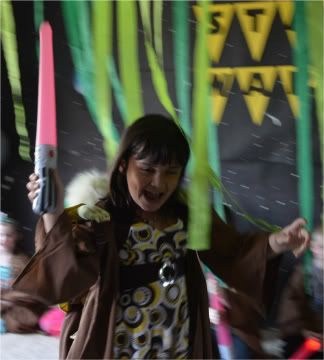 "Try Not! Do. Or Do Not! There is no try." Yoda informed the children. "Size matters not...Look at me. Judge me by my size do you?"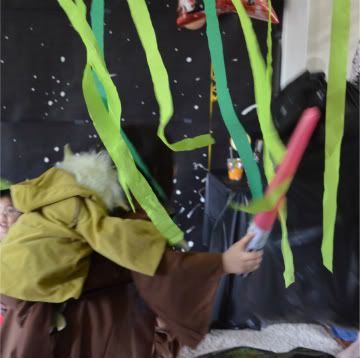 Yoda finished training 12 padawans and then called to the Jedi council for an update on the negotiations.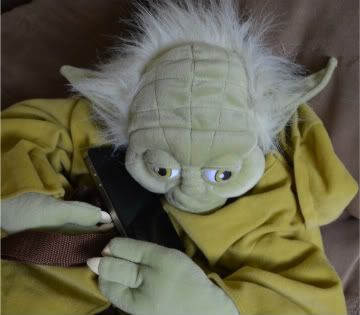 After the training with Yoda, the padawans appeared ready to cross the lava of Mustafer. A dangerous feat for younglings, but they accomplished it with agility and speed.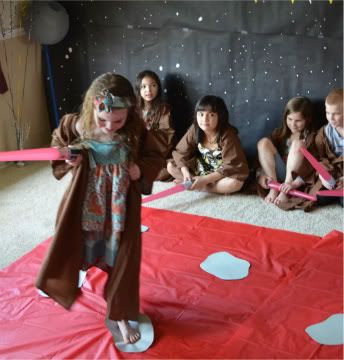 Once the successful crossing of Mustafer was completed, the padawans came face to face with a Sith Lord. Darth Vader himself.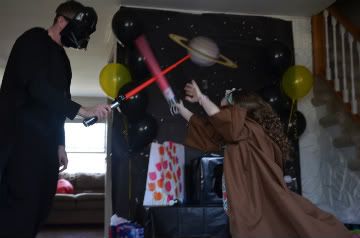 After each child struck Vader twice, he fell down. Once Vader was completely defeated, the padawans commenced with destroying the Death Star.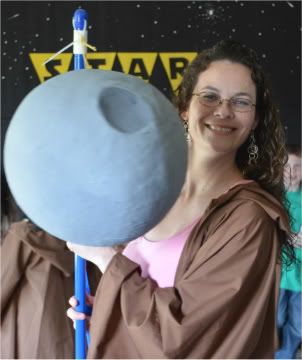 Chloe's fellow youngling Jackson broke open the Death Star and lo, and behold, candy rained from the skies! It was a Jedi free-for-all.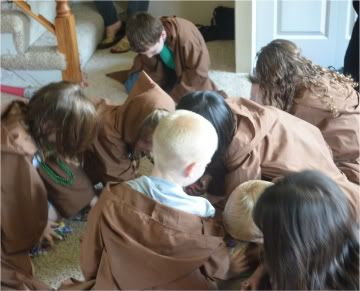 I created and printed Jedi Training certificates for the children. They earned a silver star for each training activity completed.
We had a wonderful party! It was so much fun. And Chloe thought it was the best party she's had since last year.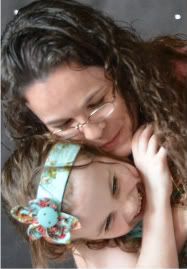 I love my daughter. I love celebrating her birth.