We live in a wonderfully diverse area. I love it! And I love all our state parks. I don't know how we are going to visit them all this year though. But ya gotta love me for trying, right?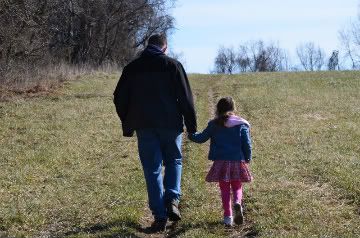 A couple of weekends ago, we headed out to a state park about an hour away for some hiking. In our exploring, we come across so many delightful things God created. We keep finding these polypore mushrooms on all the dead wood this time of year. I am not sure if they grow year round or just in the winter, but they sure are fascinating. Their other name is shelf mushroom. I need to get a book and find out more information.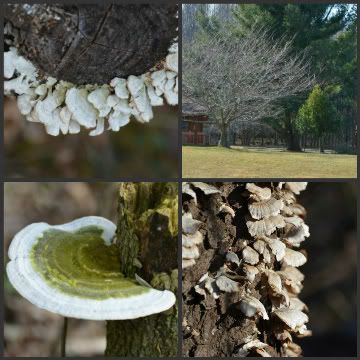 Chloe still insists on climbing any tree we find along out path.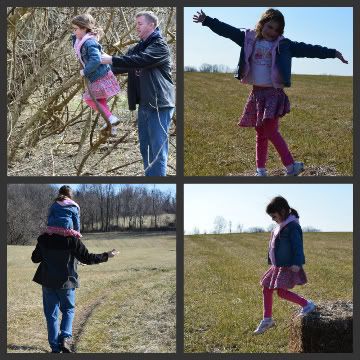 We even found a fairy swimming hole. All the fairies vanished before we rounded the bend, however. It is amazingly hard to catch a glimpse of a fairy. I have never seen one in all our wanderings through their woods. Chloe claims to have caught sight of one at some point in her life. I don't recall where and when.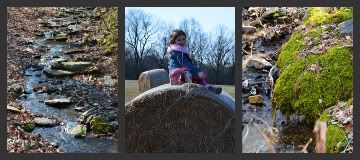 I asked my family to use one word to describe the woods as we hike through.
James said, "History."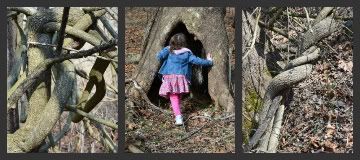 I said, "Tangled."
Chloe thought that was humorous. She asked where Rapunzel lived. She could not come up with a word however, so I will take her laughter as her description. She laughed a lot.
A slight annoyance with hiking after a rain is the amount of mud tracked into our van. Yuck! But the advantage to hiking after a rain is finding animal tracks in the mud. We talked about deer hooves and how they are different from her own footprint and also those of our cats. We even studied our cat paws (to their alarm and extreme dismay) later that week and theorized as to what sort of "track" they would leave in the mud. We have yet to test the theory as we decided the kitties had enough of us groping at the pads on their feet to last an entire month (or year if you asked them).
James likes to track our hikes with GPS. He showed Chloe the map on his phone and discussed how it worked. I explained what the letters G-P-S stood for. She was amazed that GPS was not actually a word in the dictionary. Oh, my dear child. You have so much to learn about history. (We haven't even gotten to the no television sets yet, let alone life without computers. I am afraid it would blow her mind completely away. She is not ready.)
We have enjoyed visiting some parks we didn't know existed until this year. Chloe is getting used to the idea too and is actually starting to look forward a bit to the hikes. I must learn how to let her enjoy nature in her own way though instead of trying to force her to enjoy it my way. She is, after all, her own person.