We are scrambling to finish up school next week. Whew! What a whirlwind. Anyways, this storm of activity has prevented my blogging lately. I am sorry. I will try to play catch up today.
Easter Day. I love Easter. It's my favorite Holiday.
Jesus came to earth as an infant. He suffered affliction. He died a gruesome death on the cross. But the grave could not keep him. Oh No! Death could NOT hold him. My Lord Jesus Christ AROSE!
He is alive!
He is waiting for me in heaven so I can spend eternity with Him. Hallelujah!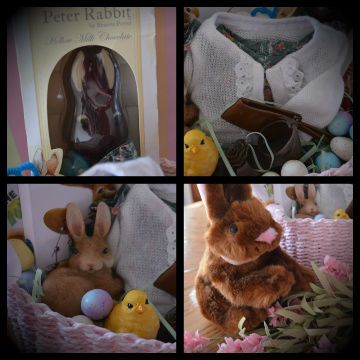 This was our first year giving Chloe an actual "Easter basket" with a few little gifts in it. I found a stuffed bunny that I knew she would just love, along with a bunny and a chick figurine for the basket. I also bought a doll outfit for her American Girl doll and included a couple other little trinkets in the basket...oh...like malted eggs. Yum! (
I ate most of them
...
ahem
...)
After our church service, James and I hid eggs throughout the house and garden for Chloe to find.
I feel it necessary to say that I believe myself to be infinitely superior to James in our ensconcing abilities. Judge for yourself. Here are two of my locations.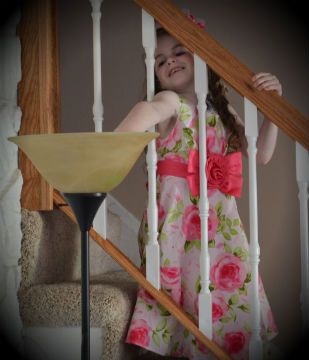 One egg hidden in the lamp.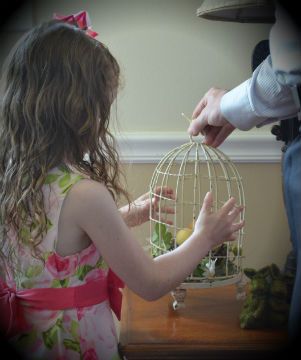 One egg hidden in the nest, camouflaged with the decorative eggs in similar colors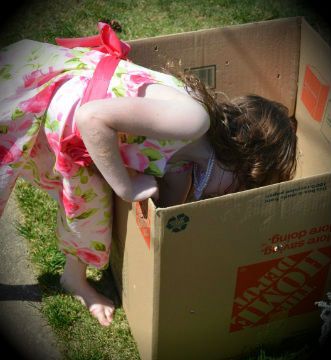 Four of James eggs, hidden in a giant, open box....one egg in each corner. FOUR EGGS! In one location. Need I say more????
But Chloe didn't seem to mind. She enjoyed the egg hunt with all exuberance.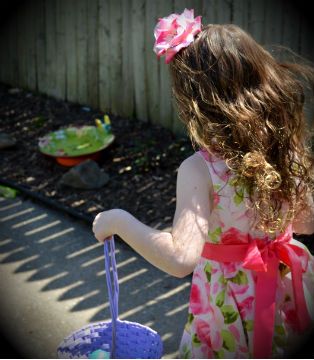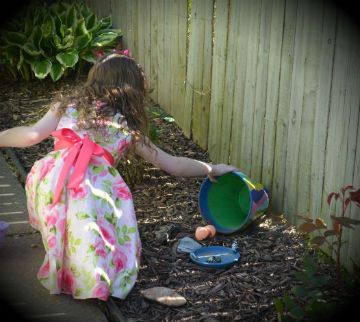 Happy Easter to you all. I hope you had a blessed holiday. Summer is just around the corner so I plan to have more projects completed and ready to show you soon. Hooray!