Journey to Ladyship second grade school year has begun. Sadly, I am a little late in posting about our first day (considering that we just started our sixth week of school today) but better late than never, right?
July 16, we began our day with our traditional sundae for breakfast.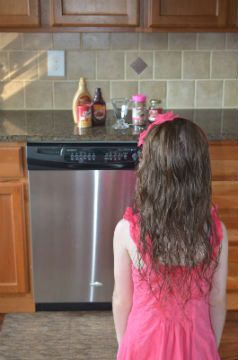 Oh yes! We are bad like that.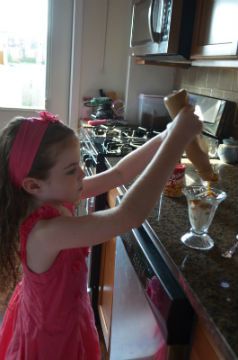 The first day of school breakfast sundae would not be complete with a cherry on top.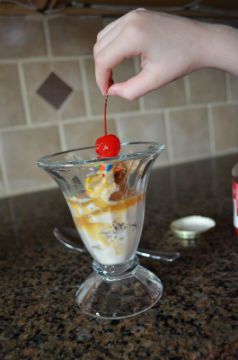 It was a sweet start to our second grade year. We are going to have so much fun this year. We made some changes to our routine that I will share with you in another post. I also have almost decided to take down my separate homeschool blog and mix everything back into one again. I am having such a hard time keeping up with two blogs and really...school is such a major part of our lives and permeates through everything we do that I struggle to divide the two.
Anyways, more on our changes in another post. I also have some incredible books to share with you in another post as well. I actually have so much to share that I don't know how I can get it all in. I guess that is what I get for taking a two month hiatus between posts.